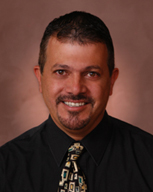 South Burlington
Phone:

802-846-7889

Fax:

(802) 864-1910
South Burlington
550 Hinesburg Road
South Burlington VT 05403
Email Phone: (802) 864-0541 Fax: (802) 864-1910
Office Profile
Our South Burlington, Vermont, office is located in Chittenden County, which is bordered by Lake Champlain on the west and the Green Mountains of Vermont on the East. We refer to this region as the Champlain Valley Region as it encompasses the Counties of Franklin, Chittenden and Addison Counties, all bordering Lake Champlain. The South Burlington office is the corporate headquarters of Lang McLaughry and Lion Davis, the luxury property affiliate. The Advertising, Accounting, Information Technology, Recruiting/Training, Relocation, Rental and Residential departments are all based in the South Burlington office, although each office has support staff for these Departments. The Commercial Division is based in our West Lebanon, New Hampshire office, the hub of the Upper Valley Region.
Qualifications and Experience
There are typically about 43 licensed Associates and about 15 Staff members in the South Burlington office. Our high-tech phone systems, computer networks and innovative office equipment ensure we all stay connected with each other 24/7. Please give us a call and make a connection with one of our professionals. We work every day "Opening New Doors."®
About Michael
"OPENING NEW DOORS EVERY DAY"
When it's all said and done, it's all about you and your successful real estate experience.
Welcome to your one stop shopping for real estate in Vermont.
I offer you the highest quality of service. Be it buying, selling or relocating. My commitment to you and the industry keeps us a step ahead of all the rest.
My goal is not only your satisfaction and success, but to earn your trust and friendship along the way.
Lang McLaughry's website will let you walk through the whole process from pre-qualification, financing, school and job information, as well as local town and state information. Contact me today and let us help you "OPEN YOUR NEW DOOR".
Specializing in Chittenden, Franklin, Grand Isle Counties