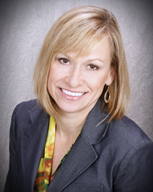 W. Lebanon
Phone:

603-276-1327

Cell:

603-667-7761

Fax:

(603) 298-7019
W. Lebanon
PowerHouse Mall
8 Glen Road
West Lebanon NH 03784
Email Phone: (603) 298-5155 Toll Free: (800) 229-1115 Fax: (603) 298-7019
Our beautiful, newly renovated and equipped West Lebanon Office is conveniently located at the PowerHouse Mall on New Hampshire Route 12-A at Exit 20 of Interstate 89. This office is the main hub of our Upper Connecticut River Valley Region – most commonly known as The Upper Valley of New Hampshire and Vermont. The PowerHouse Mall is an AIA award-winning retail development with the look and feel of a charming New England village offering a combination of brand name and local retail shops, professional offices and restaurants.
We have beautiful offices, conference rooms and training areas. The equipment is high-tech and our Associates and Staff are ready and very able to provide friendly, professional service. Many of our Associates hold leadership roles in the communities we serve. Many hold leadership roles in professional organizations within the real estate industry. Most have impressive awards and commendations on their office walls. We invite you to visit us at the PowerHouse Mall.
Let us provide you with relevant information to help you make one of the most important decisions of your life – buying or selling a property. We are accustomed to opening new doors every day ®. That is what we do. We will do our best to make your real estate experience as professional and as positive as possible.
About Melissa
Personal Service With A Difference
You probably know how important it is to find the right real estate agent when you are focusing on a financial investment as substantial and as personal as your home. What you should know about me is that, as a Lang McLaughry Real Estate agent, I believe wholeheartedly in the unique, personal nature of real estate. You will see that revealed in how I follow through on what I promise, as I carefully guide you through the many steps and decisions along the way.
I am fully committed to providing you with a noticeably higher level of service that will make your real estate experience as easy and as stress-free as possible.
You can expect from me:
Personal and knowledgeable service that is genuinely responsive to your needs
A "Neighborhood Specialist's" familiarity with local communities, home values, and price trends
Top professional skills continually refined through LMSRE's respected training programs
Advice and guidance throughout the entire process
Commitment to help you leverage LMSRE's many resources. I can save you valuable time and effort in securing home financing, insurance, and home connections.
Feel free to contact me anytime, whether it's to get started on helping you realize your goals and dreams, or just to ask a question. I would welcome the opportunity to make a difference for you.
Superior service to Sellers and Buyers