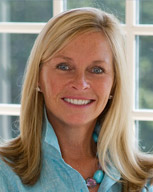 South Burlington
Phone:

802-846-7816

Fax:

(802) 864-1910
South Burlington
550 Hinesburg Road
South Burlington VT 05403
Email Phone: (802) 864-0541 Fax: (802) 864-1910
Office Profile
Our South Burlington, Vermont, office is located in Chittenden County, which is bordered by Lake Champlain on the west and the Green Mountains of Vermont on the East. We refer to this region as the Champlain Valley Region as it encompasses the Counties of Franklin, Chittenden and Addison Counties, all bordering Lake Champlain. The South Burlington office is the corporate headquarters of Lang McLaughry and Lion Davis, the luxury property affiliate. The Advertising, Accounting, Information Technology, Recruiting/Training, Relocation, Rental and Residential departments are all based in the South Burlington office, although each office has support staff for these Departments. The Commercial Division is based in our West Lebanon, New Hampshire office, the hub of the Upper Valley Region.
Qualifications and Experience
There are typically about 43 licensed Associates and about 15 Staff members in the South Burlington office. Our high-tech phone systems, computer networks and innovative office equipment ensure we all stay connected with each other 24/7. Please give us a call and make a connection with one of our professionals. We work every day "Opening New Doors."®
About Mary Pat
Mary Pat has been a licensed REALTOR® since 2005. Prior to joining Lang McLaughry, Mary Pat worked for Milot Real Estate as their sales agent for their new developments- The Cider Mill in South Burlington, The Hamlet in Williston and Creekside in Hinesburg- working with clients to make the selections for their new home and coordinate the building process with the builder and his contractors to ensure a smooth process and a timely delivered new home.
Known for her integrity and professionalism, Mary Pat has over 10 years of marketing and sales experience. She helped develop Vermont Home Style Magazine from inception in 2002 as their lead Account Executive.
Mary Pat has lived in Shelburne, VT since 1996. A Boston native, she relocated to Vermont with her husband and young family. She now offers superior guidance and enjoys working with relocated employees to help them find their new home in one of the many wonderful communities in the Chittenden County area.
Mary Pat lives with her husband, three children and golden retriever, Fenway! She is an active volunteer at the Shelburne Community School and Champlain Valley Union High School where her children attend and participate in many activities.
She enjoys getting outdoors year round whether it's on her road bike, snowshoeing or skiing with family and friends or attending one of her children's many sporting events!!