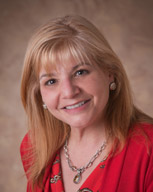 South Burlington
Phone:

802-846-7823

Cell:

802-862-3540

Fax:

(802) 864-1910
South Burlington
550 Hinesburg Road
South Burlington VT 05403
Email Phone: (802) 864-0541 Fax: (802) 864-1910
Office Profile
Our South Burlington, Vermont, office is located in Chittenden County, which is bordered by Lake Champlain on the west and the Green Mountains of Vermont on the East. We refer to this region as the Champlain Valley Region as it encompasses the Counties of Franklin, Chittenden and Addison Counties, all bordering Lake Champlain. The South Burlington office is the corporate headquarters of Lang McLaughry and Lion Davis, the luxury property affiliate. The Advertising, Accounting, Information Technology, Recruiting/Training, Relocation, Rental and Residential departments are all based in the South Burlington office, although each office has support staff for these Departments. The Commercial Division is based in our West Lebanon, New Hampshire office, the hub of the Upper Valley Region.
Qualifications and Experience
There are typically about 43 licensed Associates and about 15 Staff members in the South Burlington office. Our high-tech phone systems, computer networks and innovative office equipment ensure we all stay connected with each other 24/7. Please give us a call and make a connection with one of our professionals. We work every day "Opening New Doors."®
About Gail
Knowledge ● Expertise ● Local ● Professional
Thinking of selling your home?

Looking for a new home?

Need a business location?

Considering an investment property?


Contact Gail Beck, REALTOR®
Over 20 years of experience in real estate.
Experienced in property management, construction, permitting and development.
Collaborates with Sugar Tree Mortgage to provide finance options that include 100% + financing for qualified buyers and first time homebuyer programs.
Works with Down Payment Resource Program.
Eager to meet with you and provide the essential information you need to make a decision.
Active in local human and animal rights projects.
Opening New Doors Every Day™